About
Saratoga Craft Beer Tour
Currently tours are only available for groups
We can arrange them to your schedule
Please contact us for details
Saratoga Craft Beer Tours are your perfect day out with family and friends.
Drink amazing beer and visit our hottest pubs.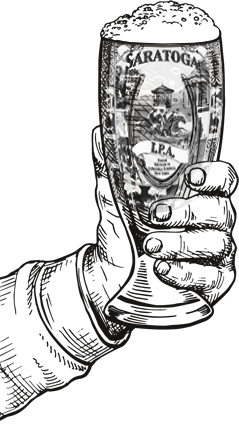 Special Water

Saratoga water was named best water of the state on "2018 Best Tasting Drinking Water".

Barley

Fundamental ingredient, malted barley comes in a variety of colors, flavors, and degrees of roastiness that profoundly affect the color and taste of the beer.

Quality Hops

From aromatic cascade, fruity citra, tasty centennial and crystal, you will taste only the finest hops.

History

Learn about Saratoga Springs notorious history.
What is the
Saratoga Craft Beer Tour

?
We will take you on a guided tour of Saratoga's popular nightlife district which was once considered the center of "The wickedest city in America" Taste amazing local craft beer & and learn how unique handcrafted ales and lagers are made as you experience Saratoga's most interesting pubs. The walk is short to each pub but it provides a chance to learn about Saratoga and its craft beer scene. This tour is great for novices and experts alike.
Check out some of
our other tours

?
«Our knowledgeable and fun guides will entertain and educate you»
Taste your way thru the area's craft brewing scene, visiting Saratoga's hottest pubs and learn about the city's notorious history.
Why Our Beer Tour?
So whether you're a beer snob, or just looking for a fun and unique thing to do in Saratoga, The Saratoga Craft Beer Tour is your perfect day out! Drink amazing beer. Visit the best pubs. Spend quality time with friends and family! Book your tour today!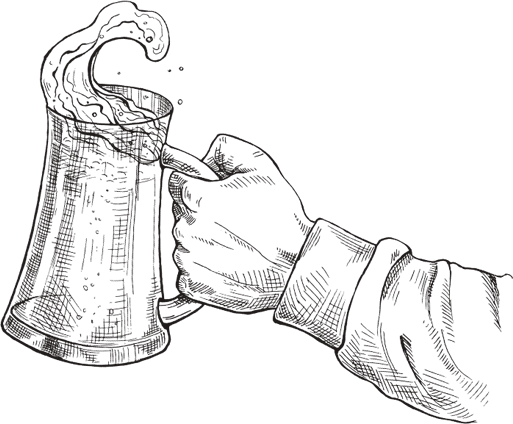 Is there parking near the tour meeting point?
Yes, there is both private and public parking located near the meeting point of the tour. Specific parking details are included in the meeting location directions after purchasing ticket(s) with location, pricing, and hours.
Are cameras allowed on the tour?
Yes. Cameras and filming are allowed during the tour. We strongly encourage participants to take photos during the tour (and hope you will share them with your friends).
What happens if it rains?
The tours are held rain or shine. All locations are within easy walking distance. However, we advise to check the weather conditions for your day's event and dress appropriately.
Do we just drink beer?
Absolutely not! Our tour is full of stories of Saratoga's notorious past as well as information about the beers you will be tasting and their creation.
What types of foods are served on the tour?
You will enjoy a variety of food that goes well with beer—pizza, cheese and other snacks depending on the daily offerings of the establishment.
Does the tour end at the same place we meet?
No, Saratoga Springs Food Food Tours do not finish at the same location as the meeting point. However, detailed instructions are provided after ticket purchase with starting and ending point locations. The end point is about 2 blocks from the start.
Can I book a private group tour?
Absolutely, our tours are perfect for bachelor parties, reunions and families. Please contact us by email or phone. Tours are available year-round.
Are gift certificates available?
Yes, please click on the Gift Certificates link at the website.
Are children allowed on the tour?
Sorry, all participants must be at least 21 years old.
Do I have to purchase tickets in advance? Can I pay cash?
Tickets are usually purchased in advance as they typically sell out ahead of time. To maximize your chances of getting the day, time, and number of tickets you prefer, please book well in advance. If you reserve then pay at the tour, you can pay cash
How much walking is involved? Is it a fast-paced tour?
Tours generally last approximately 2 1/2-3 hours. All locations are within a few blocks and most of the time we are inside sitting and enjoying the local offerings.
Does the tour leader accept gratuities?
Gratuities are greatly appreciated, although not mandatory.